Since I was not able to post on Thursday, and I have made myself a promise to post daily, going forward, so here is a recipe for Berry Vodka Sunrise, submitted by Nick Guillory and Jessica Maroney/Tasty.  
Perhaps you're hosting a get-together tonight which would make this fruity little drink recipe post just in time, or maybe a lifesaver.  In any case, I hope you enjoy this post.  If you do try it, please let know how it came out.  LP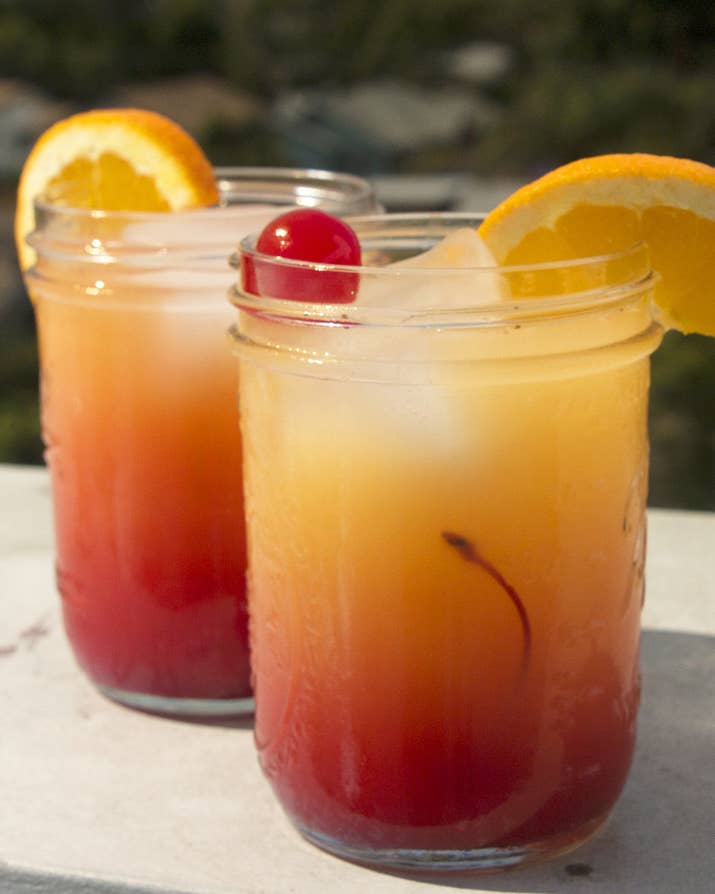 INGREDIENTS
Yield: 10 servings
3 cups vodka
3 cups orange juice
3 cups sparkling water
1 ½ cups mixed berries
1 ½ cups tart cherry juice
1 ½ cups maraschino cherry liquid (¼ cup grenadine will work as a substitute)
Fresh orange slices and maraschino cherries to garnish
1. Combine vodka, orange juice, and sparkling water in a pitcher.
2. Stir in the fresh oranges and set aside.
3. Puree mixed berries, tart cherry juice, and maraschino cherry liquid in a blender or food processor.
4. Strain the purée through a sieve into a separate pitcher.
5. When ready to serve, pour orange vodka mixture into a glass of ice, leaving some room.
6. Top off the drink with the berry liquid and watch it settle to the bottom.
7. Garnish with an orange and a maraschino cherry.