If you love eggs like I do, then you too believe that eggs are not just for breakfast. In fact, there are so many ways in which to prepare eggs that you can eat them any time of the day. Not only are eggs filled with protein, they are especially easy to prepare.
And if that is not exciting enough for you then, then you are going to jump for joy with what I came across on BuzzFeed, 22 Brillant Ways to Eat Eggs For Dinner, provided by Marie Telling. I will be breaking this into two posts.  However, by clicking on the above URL you'll find all twenty-two recipes.
Unfortunately, for me, my wife is not an egg lover, which means I don't have a guinea pig to try them out on. I guess I will just have to host a Dinner Egg Party! Enjoy the recipes :). Lois
1.
Spaghetti Marinara With Poached Eggs
I gotta tell ya, I've never thought of adding a poached egg to my pasta, but in thinking about the different textures I can easily see how this might be yummy. I mean wow, just the way it looks, makes me want to give it a try. Go here for the full recipe.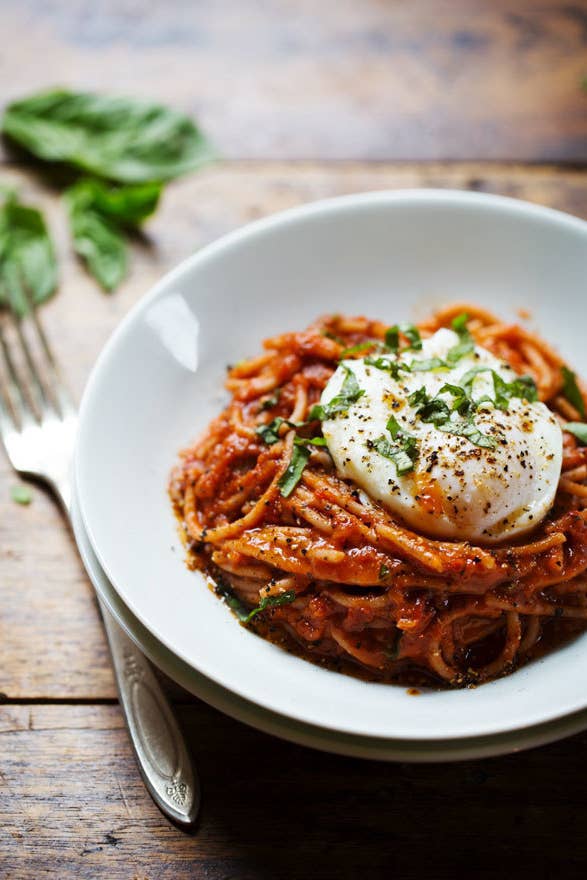 If you grew up in New York, most of the Chinese Restaurants prepare their fried rice with eggs already. However, did you know that the best way to reheat your fried rice is in a frying pan with a little oil and a couple of eggs and cheese? Give this recipe a try and add a slice of cheese on top, mmm. Go here for this recipe.
3. Turmeric Sweet Potatoes, Poached Eggs, and Lemon Dressing
I am looking forward to trying this recipe. I have to admit that the lemon dressing seems to be a little out there, however, a little lemon flavor does go very well with sweet potatoes and yams. Go here for this recipe.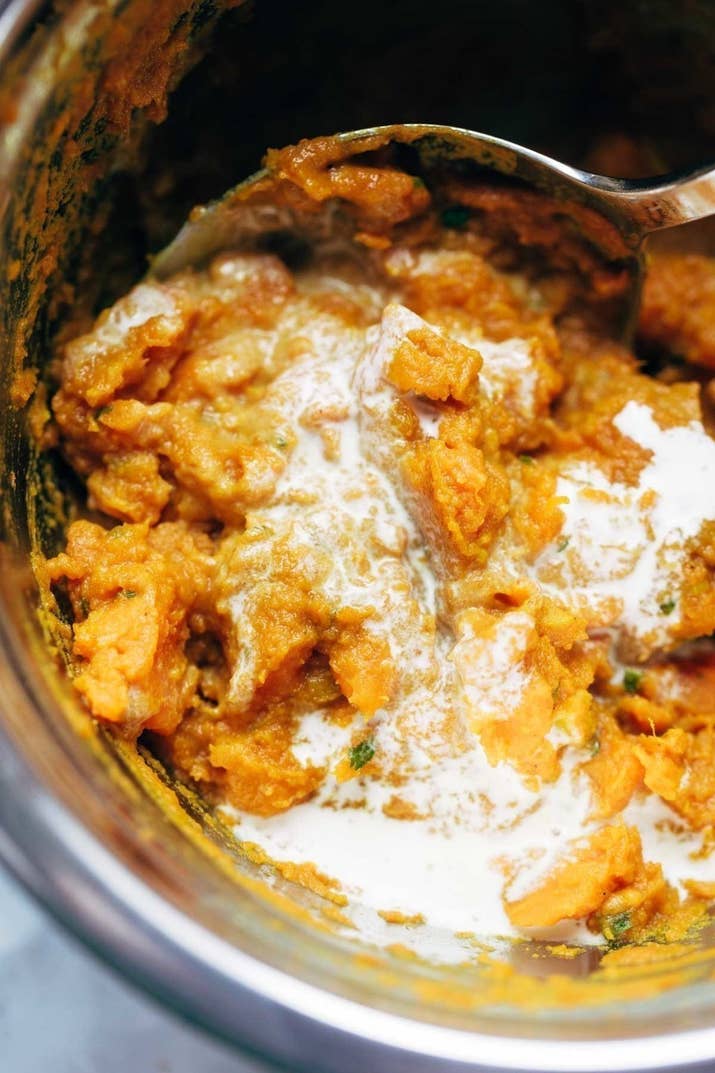 4. Sesame Roasted Asparagus, Egg, and Bacon Salad
Anything that has bacon and eggs in its ingredients, have to be good right? Yum! I love my asparagus seasoned and crunchy, how do you like yours? This recipe is definitely a keeper for me. Go here for the recipe.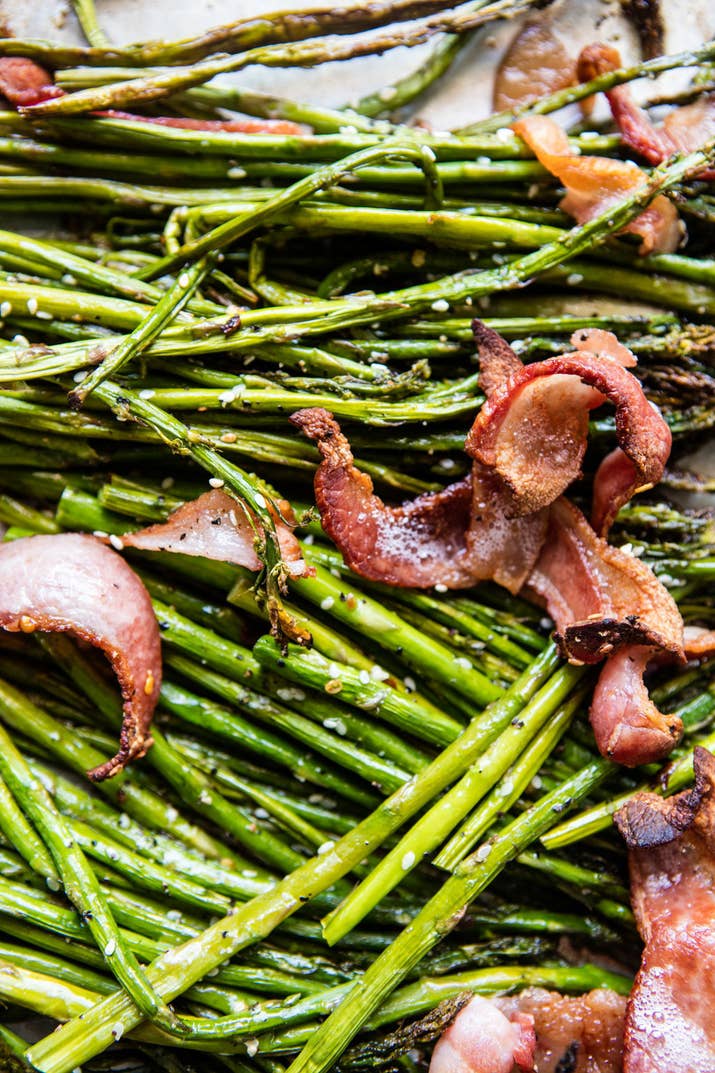 5. Baked Eggs With Spinach and Mushrooms
This is a recipe that I would definitely have to add some additional flavor too. While I love spinach, it does not have a desirable taste. I usually add crush red pepper and a little bacon grease to my spinach to give it a different taste. In looking at this particular recipe, I also see myself adding White American Slices as well. Go here for the recipe.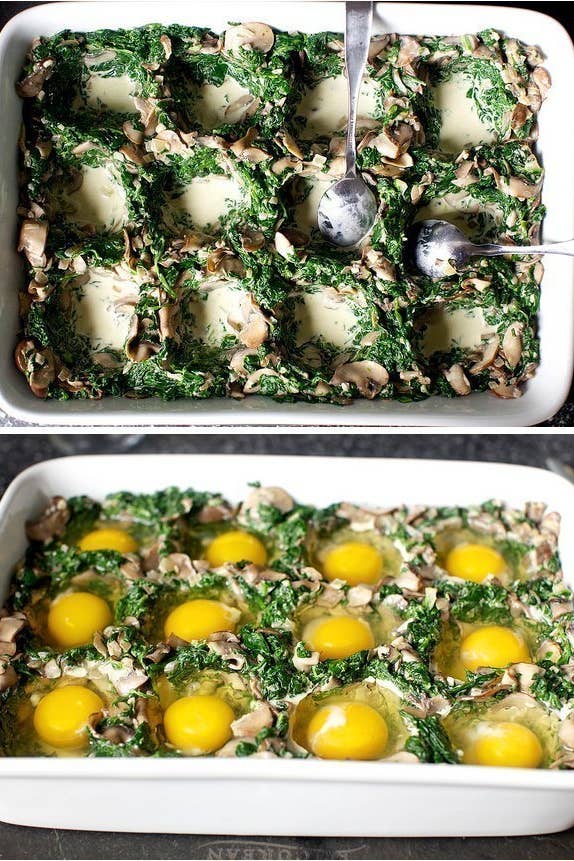 6. Zucchini Crust Pizza
Anyone for pizza? Looking at this picture, you have to admit that this looks yummy! This is the type of recipe one tries out on the weekend with a bunch of friends over, laughing and throwing back a couple of beers or wine coolers. Go here for the recipe.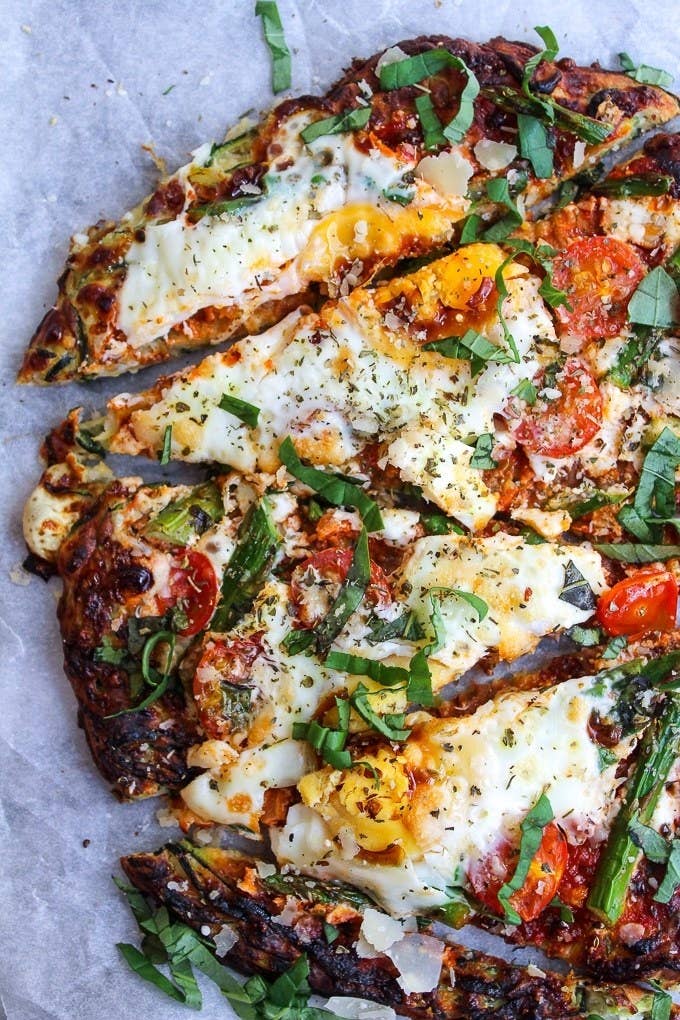 7. Mushroom, Leek, and Fontina Frittata
Are you into quiche,?  That's what came to mind when l first saw this recipe.  There are a couple of things that I will swap out and use substitutes instead to make me it more appealing to my palate.  I suggest you do the same if some of the ingredients are not to your liking.  All in all, I think this is a winner.  
Get the recipe here.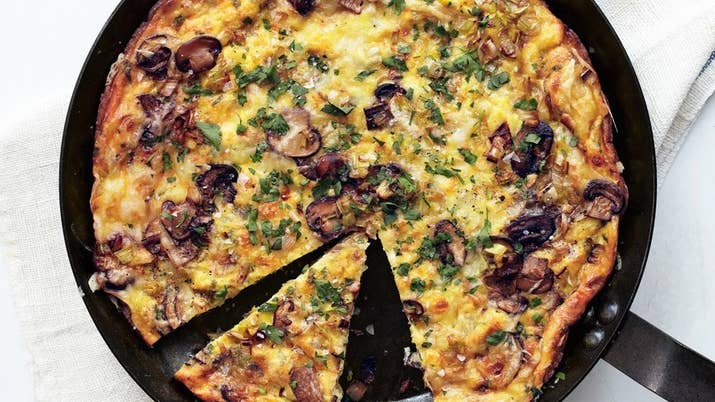 8. Eggs in Squash Rings
Mmm, eggs and squash, yum, yum, yum! Delicious and easy to make. 
9. Goat Cheese Scrambled Eggs With Pesto Veggies
I've never tried goat cheese so this recipe will be a surprise to my palate.  I have, however, tried eggs with vegetables, so I am looking forward to trying this recipe as it stands. 
Get the recipe here.
10. Ham, Eggs, and Cheese Grilled Cheese
Ok, this recipe is quite simple and in my opinion one that we've all tried, the only difference being the use of a waffle maker.  I have done this on George Forman grill so any portable grill will work fine with this recipe.
Get the recipe here.
11. Spring Vegetable Egg Casserole
When I hear the casserole, the first thing that comes to mind is entertaining.  This is a quick easy recipe that can be accompanied by a nice healthy salad. 
Get the recipe here.